Reservation Deadline:
04 June 2010 |
Material Deadline:
07 June 2010 |
Publication Date:
10 June 2010
MEDIA UPDATE Issue No (3/2010)
Bonus Circulation:
Eurosatory, Paris, France, 14–18 June 2010
Farnborough, UK, 19-25 July 2010
FOCUS: EUROSATORY 2010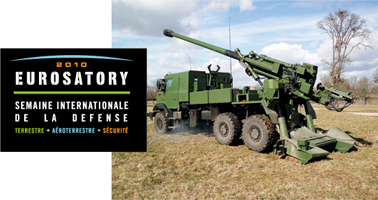 Brief review of Eurosatory 2008.
Status of the European Defence Industry.
Expected exhibitors & displays.
Invited official delegations.
Side events and conferences.
PREVIEW: FARNBOROUGH 2010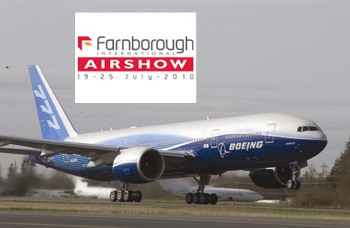 Farnborough as a 2nd International Air Show in Europe.
The European Aviation & Aerospace industry.
Main exhibitors & national pavilions.
Expected official delegations.
Scope and missions of displayed aircrafts.
FULL COVERAGE: SOFEX 2010
Opening ceremony.
Official delegations & displays.
Main speakers at the conference.
Major exhibitors & demonstrations.
Announced deals & contracts.
MILITARY TRUCKS & TRANSPORTATION VEHICLES

Importance of transportation for troops.
New trends in trucks production.
Various uses of trucks by land forces.
Military trucks in service in the Middle East.
Major producers of trucks & armored vehicles.
NEW OPTIONS FOR MILITARY BRIDGING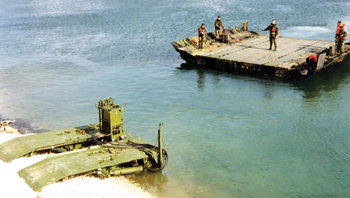 Role of Army engineers.
Military use of bridging rivers & trenches.
Types of metallic Bridges in service.
Kind of vehicles used in Bridging.
Major producers of Military Bridges.
ENCRYPTION OF COMMUNICATIONS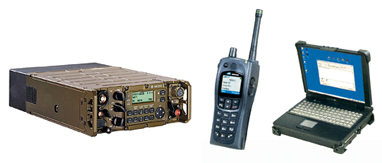 The vital need for fast and reliable communications.
Importance of safe & secure communication.
Role of Encryption in Radio Systems.
Major producers of Encryption Systems.
NBC THREATS, RECONNAISSANCE & DETECTION
Different kinds of NBC products.
The hazardous effects of NBC.
Importance of early detection.
Latest Reconnaissance & Detection Equipments.
FRIGATES IN THE MIDDLE EAST
General review of Middle East Navies.
Various types of Naval systems in use.
Latest technologies integrated in frigates.
Role & mission of frigates.
Existing frigates in Arab Navies.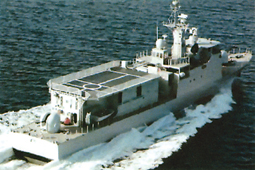 REGIONAL SURVEY: AIR POWER IN THE MIDDLE EAST
Importance of Air superiority and means to achieve it.
Review of major Air Powers in the Arab world.
Latest acquisitions and future needs.
Early Warning, Air Missiles, and advanced Electronic Systems.
Training of Pilots for optimum efficiency.
INTERNATIONAL SURVEY: THE EUROPEAN DEFENCE & AEROSPACE INDUSTRIES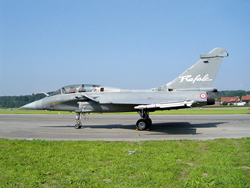 Current status, major challenges, and fierce international competition.
Main European Players, Consortiums, Partnerships.
Recent success stories with Middle East customers.
Future outlook and the need to keep a leading edge.
REGULAR FEATURES
From the Binocular: Assessment of recent Military & Political Developments in the Region.
Regional Panorama: New Contracts, Deliveries, Joint Ventures and Partnerships in the Middle East.
Latest Defense News: Latest Systems, Products, Technologies, and Mergers Worldwide.
New Appointments, and much more!